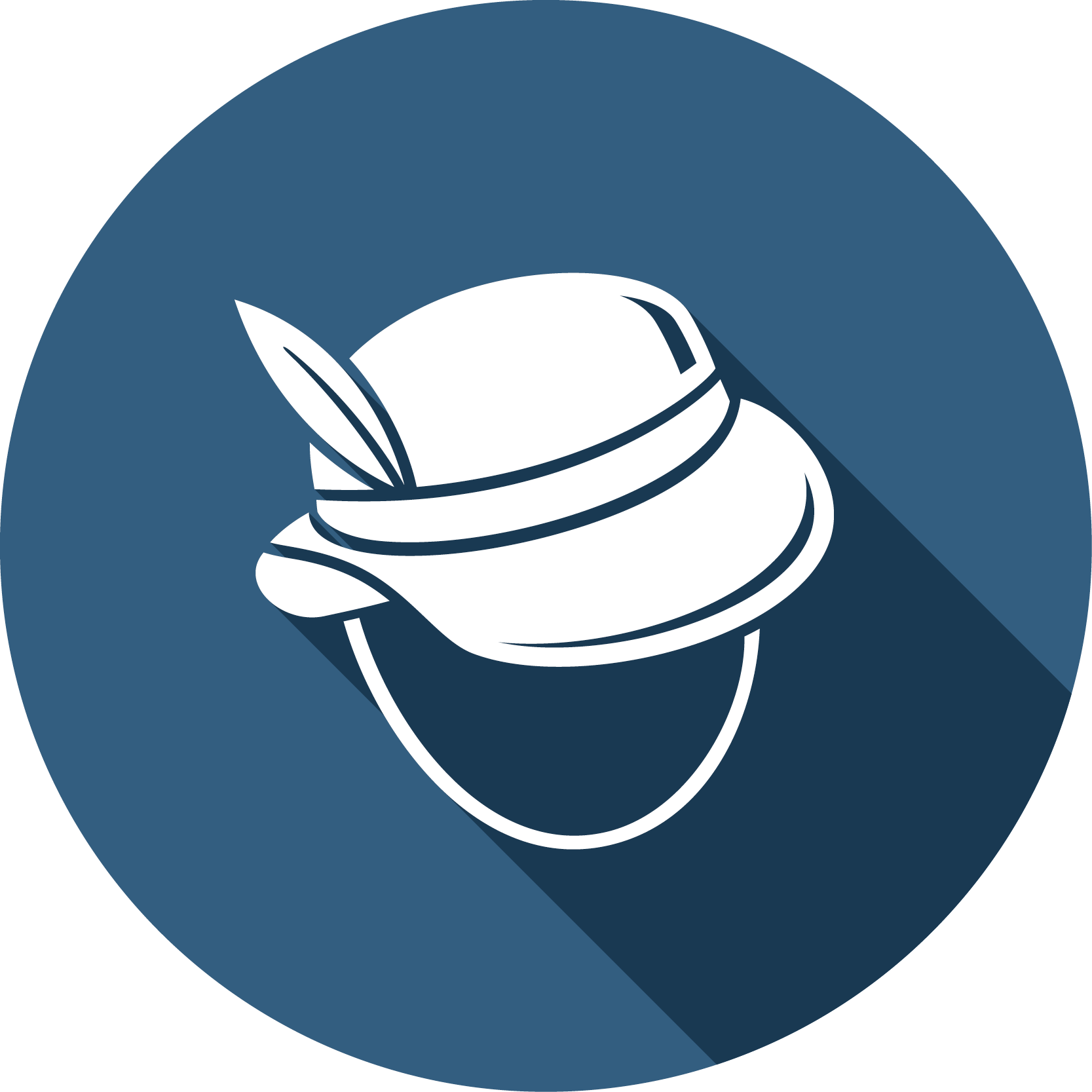 Youth Program
Outdoor Buddies embraces the principle that wildlife and the environment are to be protected, preserved and managed for the benefit of all people.
The private Outdoor Buddies campground located at Tarryall State Wildlife Area is available to youth groups. These groups include (but are not limited to) Boy Scouts, Girl Scouts, church groups, boys clubs, girls clubs, at-risk youth organizations, and others.
Outdoor Buddies Youth Programs:
Increase public awareness and education about Colorado's natural resources and outdoor recreational opportunities.
Build and strengthen family relationships through participation in outdoor recreational activities.
Provide participating youth with the opportunity to develop strong positive ethical characteristics related to conduct afield.
Develop relationships with other organizations who work with youth to provide opportunities to engage youth in the wise use of our natural resources.
Outdoor Buddies Campsite Location
Outdoor Buddies at Tarryall
Jim Pipe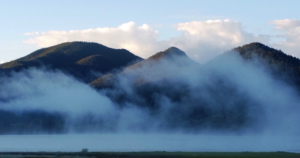 For Outdoor Buddies the history of Tarryall goes back to the 1990s when Outdoor Buddies founder Sid Sellers tried to purchase the property for Outdoor Buddies from an elderly couple who ran a candy store. They lived in the big house and the smaller house (now called the bunkhouse) was where the candy store was located. The Division of Wildlife (DOW) was also interested in the property, and was able to buy it. The Division of Wildlife (DOW) then offered to let Outdoor Buddies lease the property. We were allowed to use the bunkhouse for an extremely reasonable fee for a 10 year lease. In addition, Outdoor Buddies were granted use of 40 acres which is now the campground.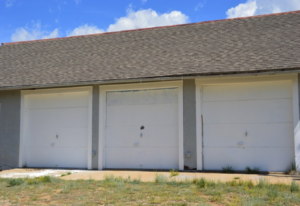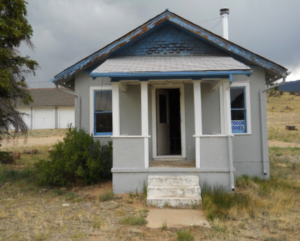 Sid furnished the house and found a caretaker to live there. The caretaker also had full use of the three-car garage which was heated.  A few years later another caretaker moved into the house and also lived there year round with his dog Brownie.
Sid brought disabled folks to Tarryall to fish, and invited At Risk Intercity Youths to use the campground.   Outdoor Buddies also partnered with a Social Worker who lead a group that helped people with developmental disabilities, and they used the campground as well.
We had a very generous donor that supplied us with sleeping bags, archery equipment, tepees and wall tents for use by youth groups and disabled folks.
The program went well for years, and young people benefited from the program. The use of the campground for such purposes was approved by the Division of Wildlife.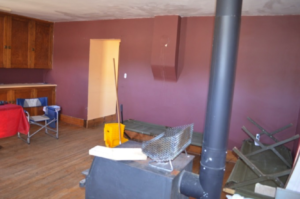 By the year 2001 I began visiting the bunkhouse, encouraged by our leader Sid. After a year or so I was invited to take charge of the camping and bunkhouse at Tarryall.  A colleague of mine, became the caretaker there.  He worked on maintenance of the bunkhouse and storage shed.
Eventually I gained approval from the Board of Directors to renovate the house for use by groups to coordinate events, manage campouts at the campground, fishing activities on the lake, and for use by caretakers of the grounds. After the needed improvements, the bunkhouse was transformed into a clean, livable space.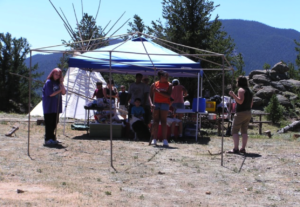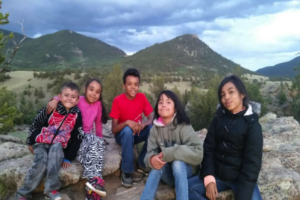 We began to have camping groups stay at the campground. These included Girl Scouts, Boy Scouts, and these groups did work on the property for us. The Boy Scouts built fire rings, erected archery stands and built storage cabinets to protect tents and sleeping bags from rodents and the Girl Scouts helped out with some much needed painting.
We have had campouts with Outdoor Buddies members, disabled folks who need assistance to camp, religious groups, and youth groups.
Ice fishing events have been a big part of our winter program in South Park. Fishing at Tarryall is excellent, and it is well stocked.  Our target range at Tarryall has been used for sight-ins, youth archery, and black powder events.
Are you mobility impaired, and want to fish, camp, and shoot?  Join us at Tarryall for a Great Outdoor Experience!
If you are interested in our hunting program for the mobility impaired please become a member of Outdoor Buddies and then apply for a hunt online.
Contact Jim Piper for information about campgrounds availability at
Email – [email protected]
Phone – 303-514-8944