Mission
Outdoor Buddies' mission is to provide opportunities, through a volunteer organization, for those who have been deprived of enjoying outdoor experiences. The focus is on individuals who are mobility-disabled, at-risk youth, and youth groups. Outdoor experiences include hunting, fishing, boating, camping, and education in the use of the outdoors for recreational activities.
The opportunities are available to all, at no cost (excluding personal expenses), and without discrimination based on race, color, creed, religion, sex, or family status. We endorse the principle that wildlife and the environment should be protected, preserved, and managed for the benefit of all people.
History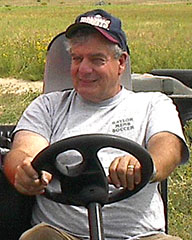 Outdoor Buddies was co-founded in 1984 by Sid Sellers and Sam Andrews. Sam was the Director of Therapeutic Recreation at Craig Hospital, and Sid was a long-time volunteer Hunter Education Instructor for the Colorado Division of Wildlife and an avid outdoorsman.
The organization was created to address the need for therapeutic recreational opportunities for rehabilitating patients who had suffered spinal cord injuries. Throughout the years, Outdoor Buddies has expanded its programs to assist all individuals with mobility disabilities. The organization has also established a Youth Program aimed at providing outdoor educational and recreational opportunities for at-risk youth and other youth groups. Outdoor Buddies, Inc. was registered in 1988 as a Nonprofit Corporation under the laws of Colorado and has consistently complied with all applicable requirements of the Office of the Colorado Secretary of State. The Internal Revenue Service has recognized Outdoor Buddies as a 501(c)(3) tax-exempt organization. Contributions to Outdoor Buddies are tax-deductible to the extent allowed by law.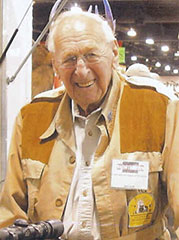 Sid Sellers served as the President and Executive Director of Outdoor Buddies from its inception until declining health led him to resign as President in July 2004. At that time, the board of directors selected Dwaine Robey to succeed Sid as President. Sid continued to serve as the Executive Director until his death on August 5, 2006.
Sam Andrews retired from Craig Hospital in 2008 after serving thirty-four years of meritorious service.
All-Volunteer Organization
All funds realized through donations and fundraising events are used directly to improve and expand our programs. No funds are used in any way as compensation to officers or members of the board of directors. All are unpaid volunteers.
Funding
Even though Outdoor Buddies relies on unpaid volunteers to plan, organize, and execute its programs, certain operating expenses, such as liability insurance, are unavoidable. Given that no membership dues or participation fees are charged in our programs, other methods of raising funds to cover operating costs are essential. Funding is obtained through fundraising events, donations, and grants. Able-bodied volunteers (Able-Buddies) provide the assistance offered to handicapped members (Handi-Buddies) and youth participants. There is never any charge for this assistance. However, participants in Outdoor Buddies programs must purchase hunting licenses and pay for transportation, meals, motels, and other personal items when needed.