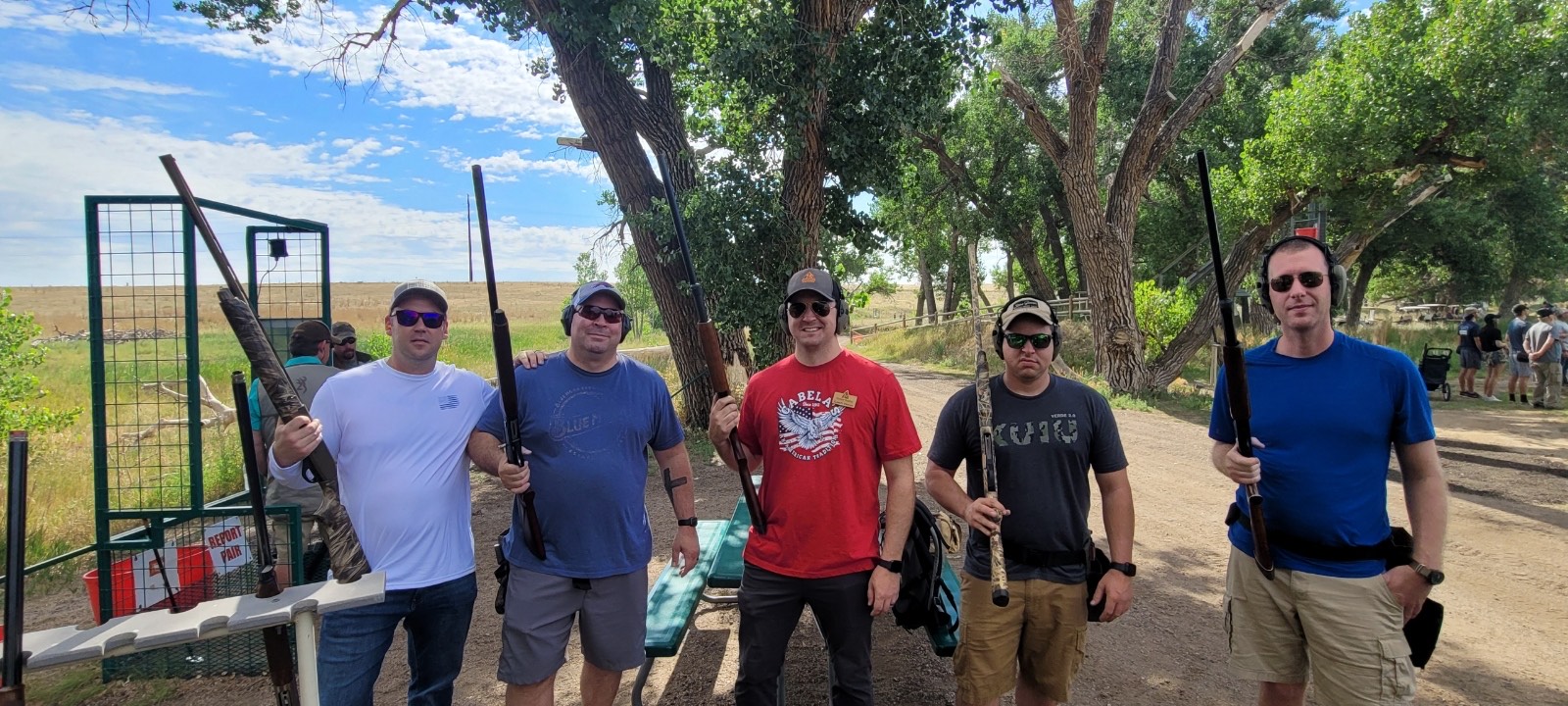 When
August 3rd, 2024
Registration: 8:00am
Shooting: 9:00am
Event Details
This fundraiser provides a fun-filled day where corporations and small businesses can sponsor a team or two in our event where we provide a little friendly shooting competition. Individual shooters are also invited and very welcome to participate.
Pastries and coffee will be provided at the start of our day and a nice lunch is included for our participants, which allows them some team-building time and some time to network with some of the other shooters.
At the conclusion of the shoot, we will look at the scores and award our traveling trophy, as well as awards for the top three teams. Registration will be at 8:00 am and the shoot begins at 9:00 am.
Shooters may register as an individual or as a group of two, three, or four. Teams are made up of four shooters each; groups of less than four will be paired with other shooters.
About Colorado Clays
Colorado Clays Shooting Park is a shooting experience you'll not soon forget. The park is open to the public and specializes in accommodating both competitive and recreational shooters of all ages and abilities. Shooting courses and clubhouse are handicap accessible. Shot gun rental and golf carts available. Colorado Clays is a shooting experience that includes the regions widest variety of clay target shooting, including Sporting Clays, Skeet and Trap, or rifle and pistol shooting, come experience the very best shooting in Colorado.
Location
Colorado Clays is situated along a cottonwood creek bottom, overlooking Colorado's snow covered peaks to the west.