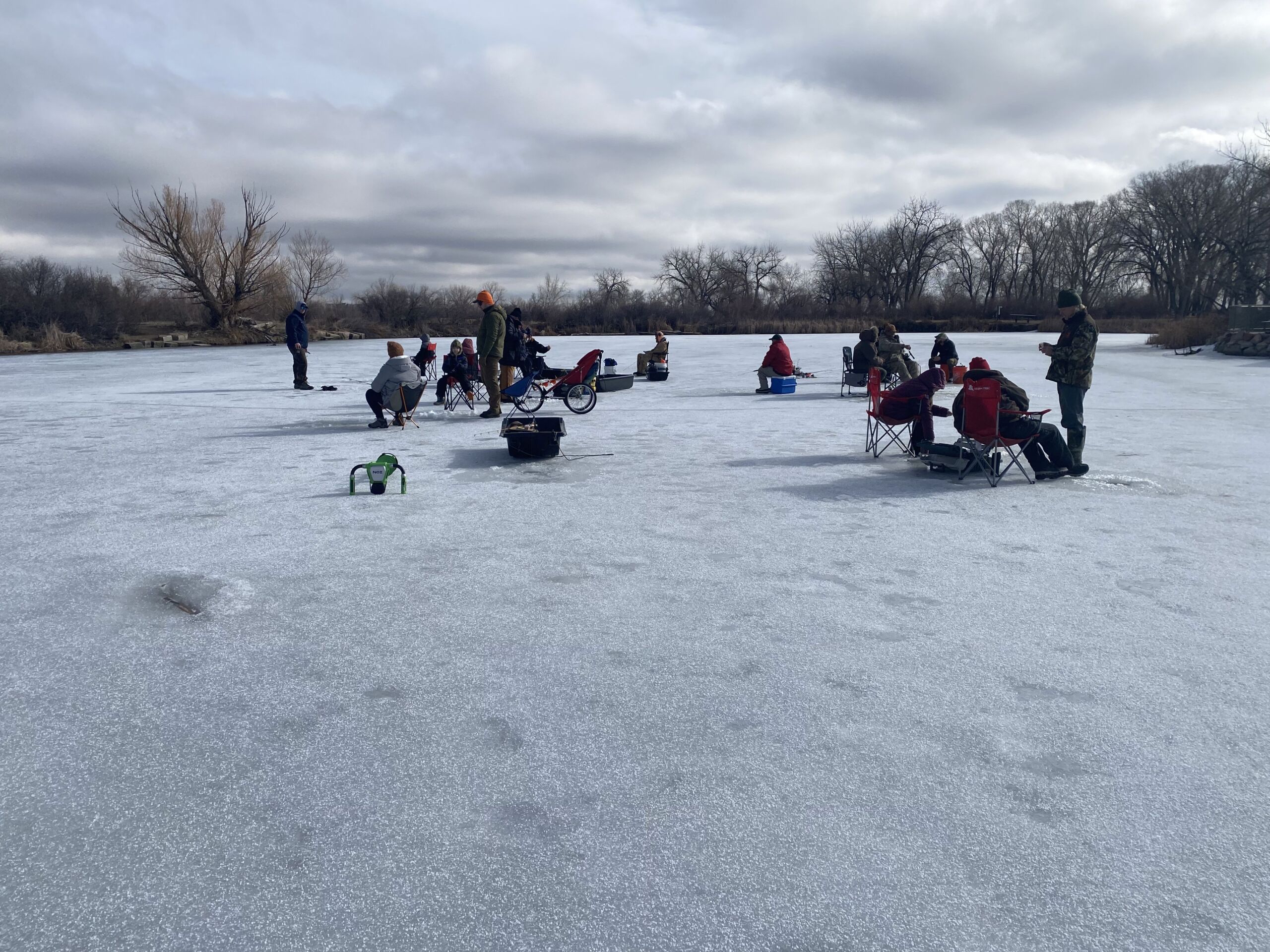 Where
St. Vrain State Park
Event Details
Are you looking to get back out on the ice for a fun day of fishing? Outdoor Buddies holds an annual ice fishing day at the highly accessible St. Vrain state park each year in February. Join us and enjoy some camaraderie, a hot lunch provided by Outdoor Buddies, and plenty of chances at a variety of species of fish including trout, bass, perch, and even walleye! Track chairs and adaptive equipment can be provided as needed (when ice thickness allows). Bring your gear if you prefer it, although plenty of rods and reels are available if you need to borrow some. Able body helpers will assist in all needs from access to the ice to rigging up rods. Come join us for a memorable day on the ice!
About St. Vrain State Park
St. Vrain State Park is a family-friendly destination for visitors seeking a peaceful and simple outdoor break. Formerly named Barbour Ponds, this nature and people-friendly park offers 604 acres of land and 152 acres of water split among several ponds. It's a great place for anglers, campers, photographers, birders, walkers and anyone who loves nature.
Location
The beautiful  St. Vrain State park is located on Highway 119 just off I-25 (Exit 240).