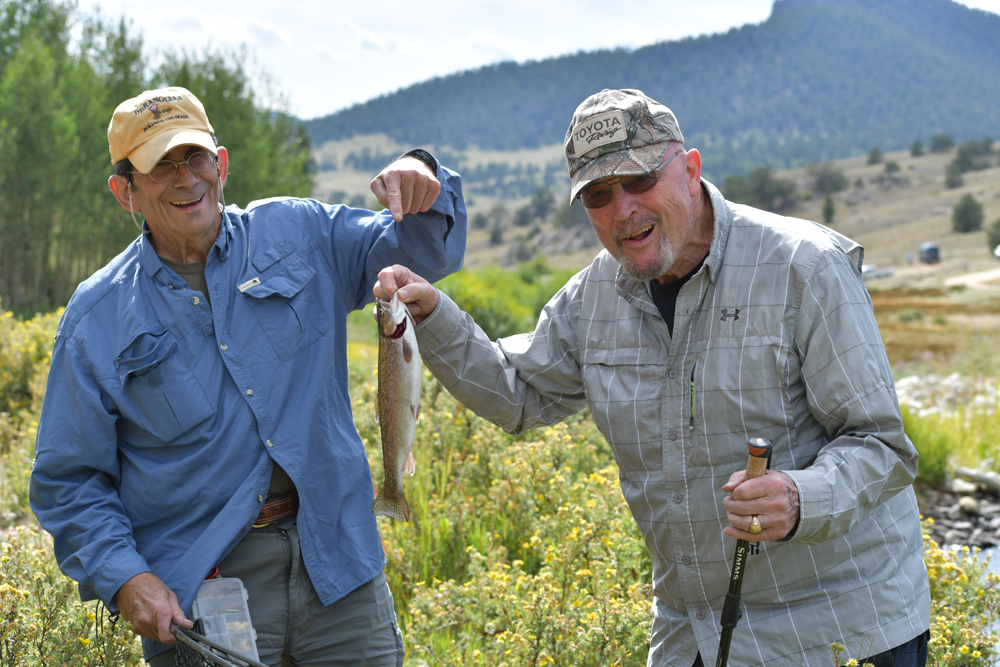 When
June 1st, 2024 
9:00am to 3:00pm
Event Details
A signature event for Outdoor Buddies has been our Family Day, which offers fun-filled activities for youth and adults. We are enhancing this event by offering Catch, Clean, and Cook fishing, as well as the previous BB gun marksmanship, bow and arrow shooting, and Trap shooting. Colorado Parks and Wildlife will stock catchable trout in Swift Ponds at the Colorado Youth Outdoors complex, where we have held our Family Day for several years. In addition, CPW experts will be available to teach fishing skills, and Outdoor Buddies will provide the expertise for cleaning and cooking the catch. As always, we will have great food, a chance to buy raffle tickets, and enter drawings for outdoor equipment. This event has something for everyone, so mark your calendars and make plans to join us!
About Swift Ponds
Swift ponds is a collection of 11 ponds and is advertised as a place where youth can fish, hunt and learn about the great outdoors a place designed to be accessible for people with disabilities, and a place where wildlife can find much-needed refuge against ever-encroaching urban development.
Location
There will be catch and release fishing, archery, BB gun shooting, and trap shooting for beginners and experienced shooters! Swift Ponds has mobility accessible fishing docks for those on wheels
Directions
Directions to Swift Ponds: Take Interstate 25 north to Windsor Exit 262, turn right onto Highway 392. Take Highway 392 east to County Rd. 5, turn left onto County Rd. 5. Take County Rd. 5 north to County Rd. 36 (Ketchter Road). Turn Left onto County Rd. 36, the Swift Ponds gate will be on your left.