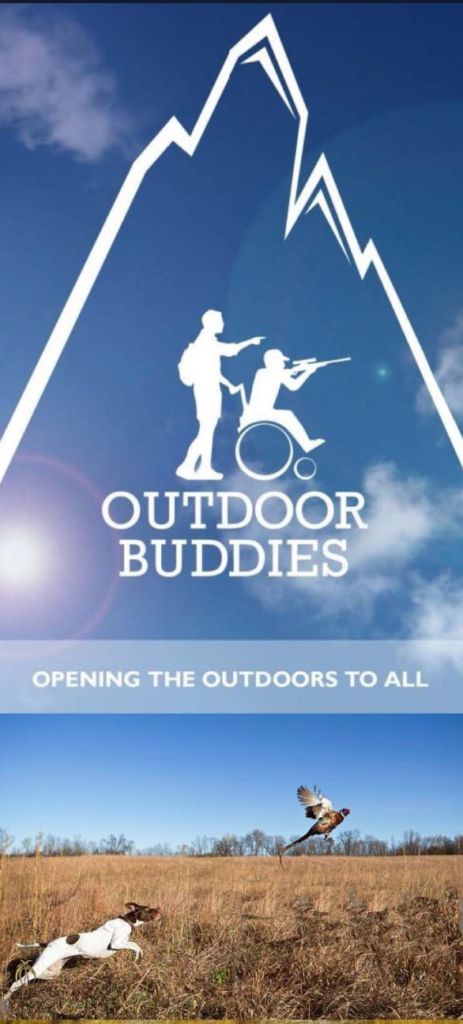 Outdoor Buddies Pheasant Hunt
Drake Land Farms
Saturday, March 24th, 2018
Outdoor Buddies has scheduled a pheasant hunt for Saturday, March 24, 2018 to be held at Drake Land Farms near Goodrich, Colorado from 9:00am to 3:00pm.
Drake Land Farms is a hunting club started in 1980. The property includes 867 acres with 1.5 miles of the South Platte River. It is ideal habitat for the event we are planning.
This event is being coordinated by Christopher Nowak who is Outdoor Buddies Treasurer and a member/owner of the Drake Land Farms hunting club.
This event promises to provide a lot of shooting because we are planning to plant one hundred pheasants.
Shooting is reserved for disabled members and youth hunters, except for "back-up" shooters.
Outdoor Buddies will provide some adaptive equipment for disabled hunters who may need a little help getting around for their hunt. We will have our "Go-Getter" ATV device as well as three Action Track chairs.
This will be an all-day event starting at 9:00am. Lunch will be served.
At the end of the hunt harvested birds will be cleaned and divided with participants who want them.
Directions to Drake Land Farms
Take Interstate 76 toward Wiggins
Take Exit 66A onto CO Hwy 39 going north
Go approximately 6 miles (If you cross the South Platte River you have gone too far.)
Watch for Outdoor Buddies sign
Exit to the West into Drake Land Farms
Participants need to register in advance.
Please call or text to
Dwaine Robey at 303.877.8584